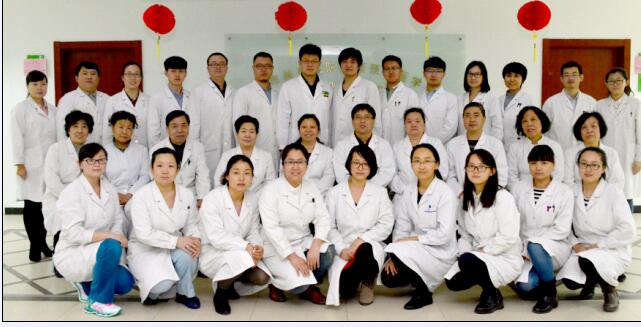 The Brief Introduction of Cancer Prevention Center
Cancer Prevention Center, formerly known as the Prevention Division, is part of Tianjin Medical University Cancer Institute and Hospital. It was established in 1966 and changed the name into Cancer Prevention Center in 2008. Cancer Prevention Center is mainly responsible for tasks and work, including: cancer screening carried out by the census to ensure an early detection of cancer; population health education, anti-cancer knowledge popularization, which identify and correct unhealthy lifestyle and habits, besides, we pay much attention on various kinds of research projects and actively carry out preventive treatment based on the research result to fundamentally prevent the occurrence of cancer.
Cancer Prevention Center lies in Tianjin Cancer Hospital building, covering about 700 square meters, with 25 doctors, 10 nurses and 13 technicians. The center has an independent laboratory and radiology diagnostic room. The routine physical examination items include hematuria, biochemistry, tumor markers, Helicobacter pylori, pepsin and other test items, electrocardiogram, chest DR, upper and lower abdominal ultrasound, gynecology, breast palpation, ultrasound, thyroid palpation and ultrasound, digital rectal examination and other projects. The center is provided with advanced equipment such as: digital x-ray machine, Color Doppler ultrasound machine, which ensures an accurate, stable and sensitive screening service.
The population of the annual survey is more than 70,000 people each year, more than 200 of which are cancer patients, all of them have been given effective treatments and the total recovery rate and survival rate are higher than conventional level. Apart from relying on Tianjin Medical University Cancer Institute and Hospital, which owning a strong power of medical technology, we also maintain good business relations with major hospitals in Tianjin. Our work not only covers Tianjin area, but also radiates to the adjacent provinces, municipalities and autonomous regions.
In order to meet the people' s increasing demands for health and high quality of life, the Center has established physical and mental health assessment system for different groups. According to different lifestyles and habits, we evaluate the individuals' expected health, life expectancy and the prevalence rate in different ages with their health check data. In this way, we actually assist people to lead healthy lifestyles and living habits.
Staff
Executive Director: Liu Juntian
Deputy Director of Administration: Li Shixia
Research
The center hosts 2 national natural science funds, 2 provincial and ministerial projects, 2 school-level projects, and 5 hospital-level projects. The staff of the center published more than 30 papers, including 19 papers in SCI and 5 papers in Chinese series of journals. The center is responsible for teaching 1~2 masters in oncology each year. The laboratory of the center undertakes the internship and teaching tasks of the inspection major of Shanxi Medical University, and participates in the training of 6 undergraduates.
Clinical service
With the "people-oriented "purpose, we standardize cancer screening and early cancer diagnoses, and actively develop new detection methods and detection means to improve tumor detection rate.The center also participates in a number of special tumor screening projects including the central financial transfer payment for local breast cancer screening programs and the current situation of high-risk areas of thyroid cancer. Since 2010, the center has carried out special features such as genetic counseling and genetic testing for high-risk breast cancer patients, and low-dose CT screening for lung tumors.
Since 2016, the center has opened a "oncology consultation clinic", which is open every Monday, Wednesday and Friday afternoon. Medical staff attending outpatient clinics are doctors have a master's degree or above in oncology or related majors, We have certain clinical experience and pass the national clinical genetic counselor certification or China Cancer Society Cancer Genetics Consulting Training in order to ensure the quality of census and the treatment of post-census.