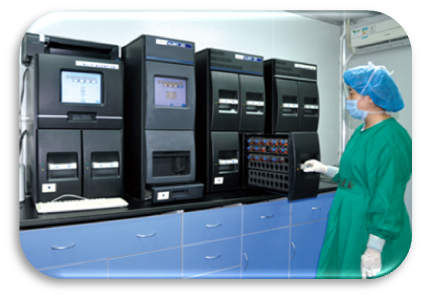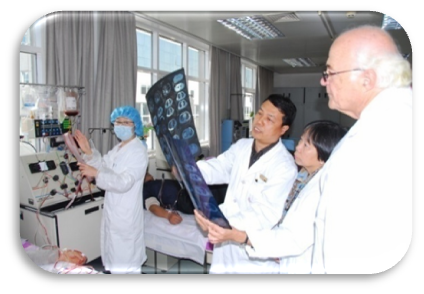 Tianjin Medical Biotechnological Research Center of Tianjin Medical University Cancer Institute & Hospital was founded in 1972. In 2002 the Clinical Center of Tianjin Cancer Biotechnological Research of China Medicinal Biotechnology Association was established here. In 2006 the Clinical Application Committee of China Medicinal Biotechnology Association was affiliated hereon. The center featured as a comprehensive department integrated of clinical therapy and basic research, is divided into two parts: biotherapy department (clinical therapy) and biotechnology laboratory (basic research). More than one hundred beds in clinic ward can be provided to patients. The outpatient number is more than 3000 every year.
2. Faculty / Staff
Currently, the staff of this center is 17, including 3 directors, 4 vice-directors, 1 doctoral supervisor and 3 master supervisors.
3. Research
In recent 5 years, this center has received more than 20 national scientific research projects, including National Basic Research Program of China (973 Program), National High Technology Research and Development Program of China ("863"Program) and National Natural Science Foundation of China (NSFC); published more than 100 peer-reviewed papers, including some papers in renowned journals such as Journal of Immunology, Clinical Cancer Research, etc.
3. Clinical Service
The types of treated solid tumors in this Center include lung cancer, kidney cancer, gastrointestinal cancer, liver cancer, pancreatic cancer, prostate cancer, breast cancer, ovarian cancer, lymphoma, malignant melanoma, et al. Tianjin Medical Biotechnological Research Center is famous for the combination of biotherapeutic methods with conventional surgery, chemotherapy, radiotherapy. The center focuses on four aspects: 1) developing novel adoptive immunotherapies, such as TCR or CAR (Chimeric antigen receptors ) gene modified CTL cells,NK cell therapy,and cytokine induced killer (CIK) cells, which has been approved by SFDA to conduct phase II/III clinical trials; 2) performing applying research about tumor vaccine, including dendritic cell (DC) vaccine and GM-CSF gene modified tumor cell vaccine.