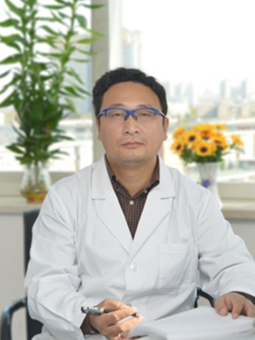 Prof. Xun Jin, Ph.D.
Department of Biochemistry & Molecular Biology
Education
1996.09~2000.06 B.S Degree Department of Animal Science, YanBian University, China
2000.09~2003.02 M.S Degree Laboratory of Animal Cell Biotechnology, Seoul National University, Korea
2003.03~2007.08 Ph.D. Degree Laboratory of Animal Cell Biotechnology, Seoul National University, Korea
Professional Experiences
2007.09~2008.03 Senior Researcher, Research Institute for Agriculture and Life Sciences, Seoul National University, Korea
2008.03~2013.06 Research Professor, BK21 School of life Sciences and Biotechnology, Korea University, Korea
2013.07~2017.06 Research Fellow, Department of Stem Cell Biology and Regenerative Medicine, Lerner Research Institute, Cleveland Clinic, USA
2014.07~present Visiting Professor, First Affiliated Hospital of Wenzhou Medical University
2017.08~present Professor, Tianjin Medical University Cancer Institute & Hospital
Research Focus
Dr. Jin's laboratory plans to use primary brain cancer stem cells to better understand the underlying biology of brain tumors. Previously, we investigated molecular mechanisms of glioma stem cells and their niches. We also developed several therapeutic strategies for targeting cancer stem cells and intratumoral heterogeneity in glioblastoma. Recently, our researches focus on identification of novel cancer stem cell niches, functional screening of cancer stem cell differentiation nodules, determination of epigenetic mechanisms of cancer stem cell reprograming, global analysis of post-translational modifications in cancer stem cell hierarchy, and development of therapeutic methods for targeting brain cancer stem cells. Through an understanding of the brain cancer stem cell biology and microenvironment interactions in brain tumors, it is hoped that these studies will lay the foundation for direct translation into therapeutic trails.
Selected Publications
1. Jin X, Jin X*, Kim LJY, Dixit D, Jeon HY, Kim EJ, Kim JK, Lee SY, Yin J, Rich JN, Kim H*. Inhibition of ID1-BMPR2 Intrinsic Signaling Sensitizes Glioma Stem Cells to Differentiation Therapy. Clin Cancer Res. 15;24(2):383-394. 2018; PMID: 29208670.https://clincancerres.aacrjournals.org/content/24/2/383
2. Jin X, Kim L, Wallace LC, Valentim C, Mack S, Lee C, Huang P, Dixit D, Wu Q, Kim HG, Rich JN*. Targeting Glioma Stem Cells through Combined BMI1 and EZH2 Inhibition. Nature Medicine. 23(11): 1352-1362. 2017; PMID: 29035367.https://www.nature.com/articles/nm.4415
3. Jin X, Jeon HM, Jin X, Kim EJ, Yin JL, Jeon HY, Sohn YW, Oh SY, Kim JK, Kim SH, Jung JE, Kwak SW, Tang KF, Xu YS, Rich JN,Kim HG*. THE ID1-Cullin3 axis regulates intracellular SHH and WNT signaling in glioblastoma stem cells. Cell Report. 16(6):1629-41. 2016; PMID: 27477274.https://linkinghub.elsevier.com/retrieve/pii/S2211124716308610
4. Jin X, Jin X, Sohn YW, Yin J, Kim SH, Joshi K, Nam DH, Nakano I, Kim H*. Blockade of EGFR signaling promotes glioma stem-like cell invasiveness by abolishing ID3-mediated inhibition of p27(KIP1) and MMP3 expression. Cancer Lett. 328(2):235-42. 2013; PMID: 23022473.https://www.sciencedirect.com/science/article/pii/S0304383512005423?via%3Dihub
5. Jin X, Kim SH, Jeon HM, Beck S, Sohn YW, Yin J, Kim JK, Lim YC, Lee JH, Kim SH, Kang SH, Pian XM, Song MS, Park JB, Chae YS, Chung YG, Lee SH, Choi YJ, Nam DH, Choi YK, Kim H*. Interferon regulatory factor 7 regulates glioma stem cells via interleukin 6 and Notch signaling. Brain;135(Pt4): 1055-69. 2012; PMID: 22434214.https://academic.oup.com/brain/article/135/4/1055/359677
6. Jin X*, Yin J, Kim SH, Sohn YW, Beck S, Lim YC, Nam DH, Choi YJ, Kim H*. EGFR-AKT-Smad Signaling Promotes Formation of Glioma Stem-like Cells and Tumor Angiogenesis by ID3-Driven Cytokine Induction. Cancer Res. 71(22):7125-34. 2011; PMID: 21975932.https://cancerres.aacrjournals.org/content/71/22/7125
7. Jin X, Jeon HY, Joo KM, Kim JK, Jin J, Kim SH, Kang BG, Beck S, Lee SJ, Kim JK, Park AK, Park WY, Choi YJ, Nam DH, Kim H*. Frizzled 4 regulates stemness and invasiveness of migrating glioma cells established by serial intracranial transplantation. Cancer Res. 71(8): 3066-75. 2011; PMID: 21363911.https://cancerres.aacrjournals.org/content/71/8/3066
8. Jin X, Beck S, Sohn YW, Kim JK, Kim SH, Yin J, Pian X, Kim SC, Choi YJ, Kim H*. Human telomerase catalytic subunit (hTERT) suppresses p53-mediated anti-apoptotic response via induction of basic fibroblast growth factor. Exp Mol Med. 42(8): 574-82. 2010; PMID: 20628269.https://www.nature.com/articles/emm201058
9. Jeon HY, Ham SW, Kim JK, Jin X, Lee SY, Shin YJ, Choi CY, Sa JK, Kim SH, Chun T, Jin X, Nam DH, Kim H*. Ly6G+ inflammatory cells enable the conversion of cancer cells to cancer stem cells in an irradiated glioblastoma model. Cell Death Differ. 2019 Feb 25. doi: 10.1038/s41418-019-0282-0. PMID: 30804471.https://www.nature.com/articles/s41418-019-0282-0
10. Wang X, Prager BC, Wu Q, Kim LJY, Gimple RC, Shi Y, Yang K, Morton AR, Zhou W, Zhu Z, Obara EAA, Miller TE, Song A, Lai S, Hubert CG, Jin X, Huang Z, Fang X, Dixit D, Tao W, Zhai K, Chen C, Dong Z, Zhang G, Dombrowski SM, Hamerlik P, Mack SC, Bao S, Rich JN.*. Establishment and characterization of three immortal bovine muscular epithelial cell lines. Cell Stem Cell. 22(4):514-528. 2018; PMID: 29625067.http://www.molcells.org/journal/view.html?year=2006&volume=21&number=1&spage=29