Introduction
Cancer biobank (formerly known as tumor tissue bank) of Tianjin Medical University Cancer Institute and Hospital (TMUCIH) was initiated in 2003, which was designed to collect and store human biospecimens including tumor tissue, normal tissue and matched blood,etc. Cancer biobank has been a rich resources platform for scientific research (molecular, genetic, genomics and proteomics), especially translational cancer research and personalized medicine in the future. In order to further development of cancer biospecimen repository.
cancer biobank has been the largest standardized cancer biobank in China. So far, the annual capacity of tissue and blood collection have been 4000 cases and 12,000 cases, respectively. By the end of 2018, a total of 56,000 tissues and 88,000 blood samples with patients' consent have been collected and stored in the cancer biobank. In recent decade years, cancer biobank has provided resources for over 200 projects including international and domestic cooperation covering cell biology, molecular biology, genetics, genomics and proteomics and other high-tech researches.
Services
History of Cancer Biobank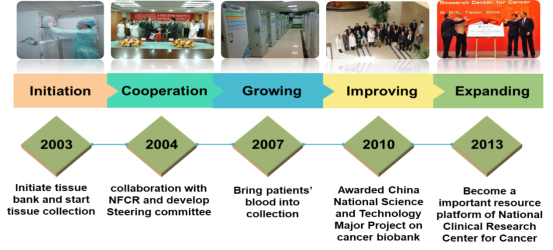 Tissue and Blood specimen collection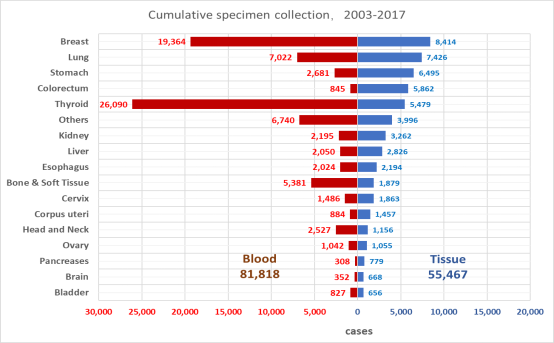 Quality control
Q.C. Lab formally established in July 2007 Equipment and Instruments

Agilent bioanalyzer for RNA quality control

Nanodrop for DN

A analysis

Microscope for reading HE staining slices Q.C. S

chedule

Randomly selecting samples for testing RNA quality each quarter

Evaluating tumor cell content for each sample
Specimen Utilization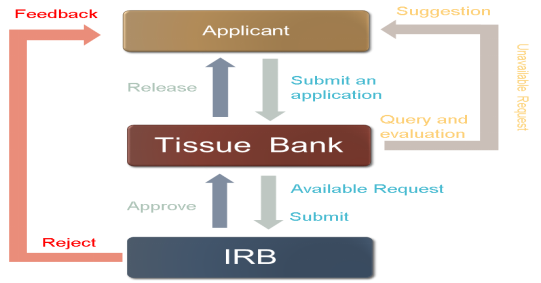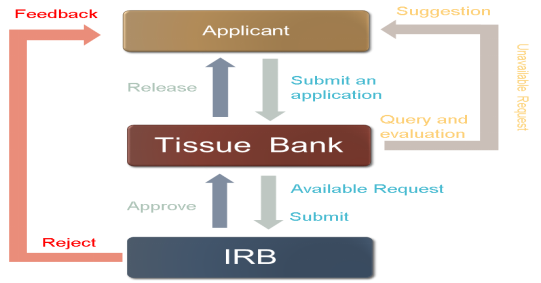 National and International cooperation
More than 150 projects have been approved by IRB and research committee of TMUCIH and supported by tissue bank.

Awarded Chinese National 12th Five-Year Plan grant jointly with Fourth Military Medical University of Chinese PLA and Sun Yat-sen University Cancer Hospital.

More and more international cooperation with academic, institute and Pharmaceutical companies such as NFCR, M. D. Anderson, Moffitt Cancer Center, Amgen, Eli Lilly and Company, Bristol-Myers Squibb etc.

Over 80 research papers supported by cancer biobank, has been published at Cancer Cell, PNAS, Hepatology, Cancer Research, Clinical Cancer Research, Breast Cancer Research etc.