The first session of self-management training for patients with lymphedema was successfully completed via the Internet Hospital of Tianjin Medical University Cancer Hospital on July 9, 2021
Current research suggests that lymphedema cannot be cured. Patients with edema should be actively treated to reduce swelling with the help of a professional lymphedema therapist.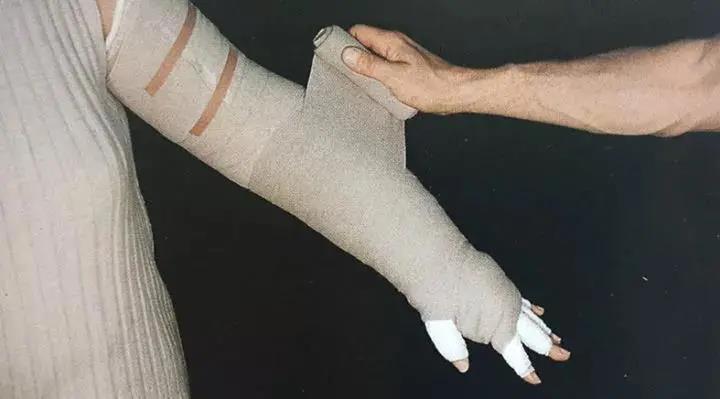 Complete Decongestive Therapy (CDT) is the internationally recognized gold standard for lymphedema treatment, and it is divided into two stages: edema reduction and maintenance therapy. The maintenance stage requires lifelong self-management, including skin care, self-manipulative drainage, self-application of bandages, and functional exercises. Manipulative drainage and bandaging can only be performed by trained lymphedema therapists.
In order to ensure the quality of self-management of patients undergoing lymphedema detumorization, the Health Information Center of Tianjin Medical University Cancer Hospital held the "First Self-management Training session for Lymphedema Patients after detumescence treatment" on June 29, 2021. Under the support and guidance of Head nurse Li Peng, teacher Liu Xinxin organized the activity and invited Wu Peipei, an international lymphedema therapist from our hospital, to give lessons to the patients, and gave live instruction in how to self-bandage.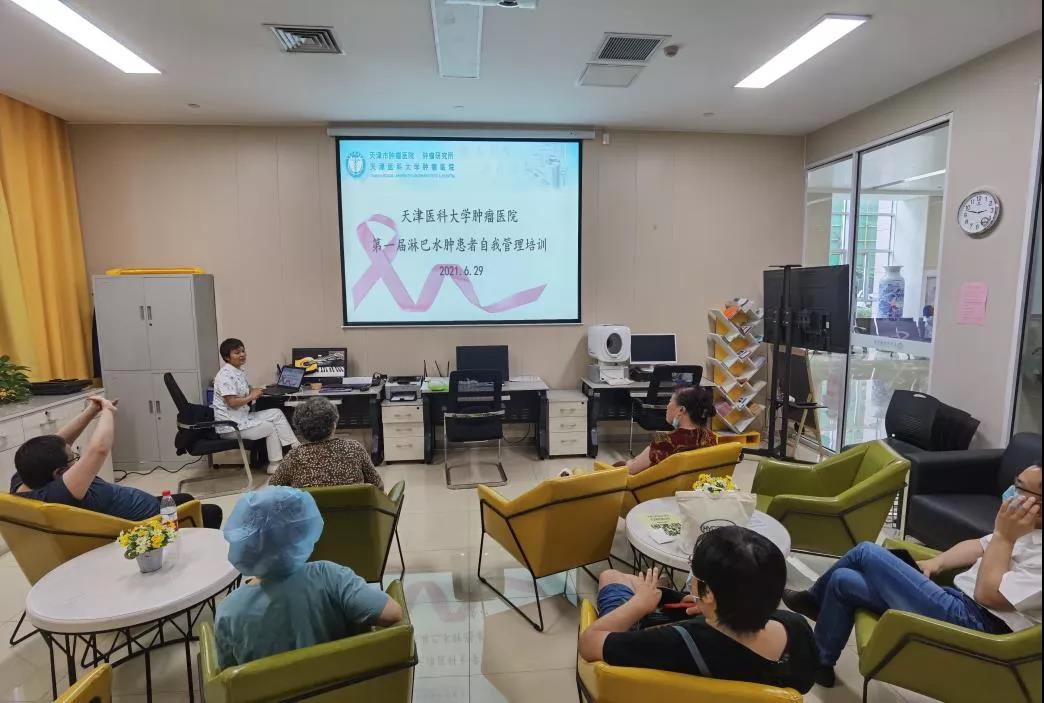 The on-site patients were actively engaged in the self-bandage exercise, and the teachers of the lymphedema treatment team patiently coached each patient individually in the technique of bandage application.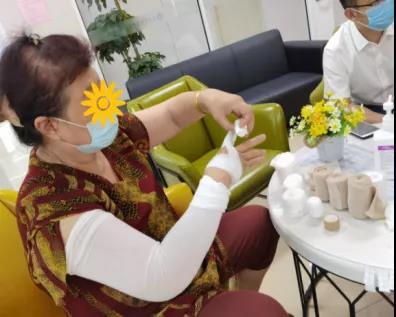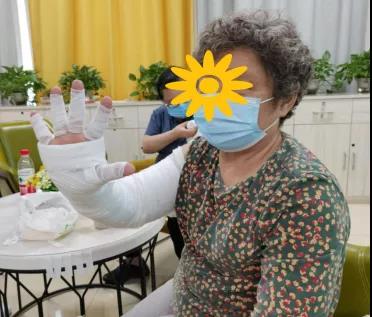 After the patients completed the self-bandaging, we led them in doing in doing Baduanjin, which increases the swelling reduction effect of the bandages and enhances the patient's awareness of functional exercise.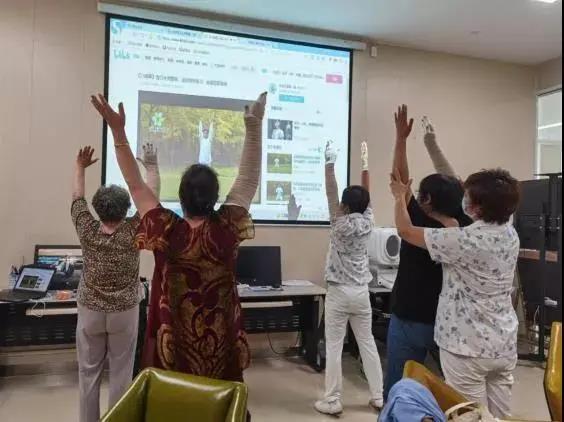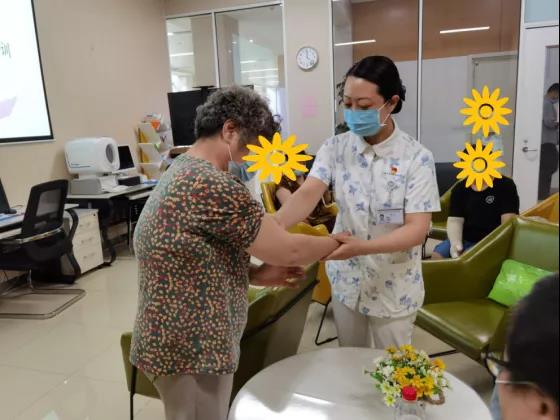 Before the session finished, the head nurse of the emergency department Li Peng and teacher Liu Xinxin, presented training certificates to all participants.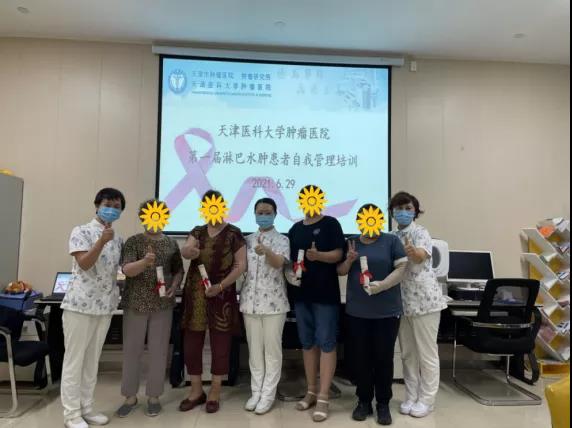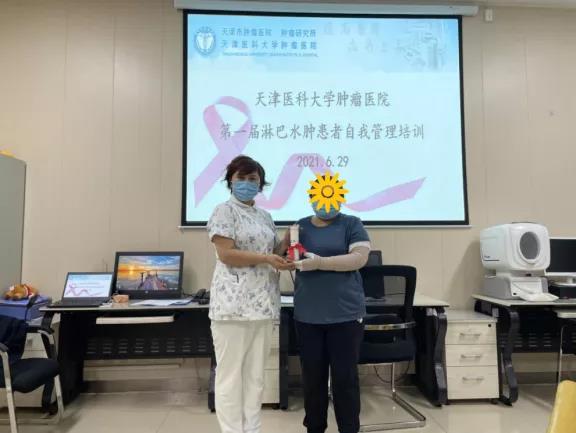 The training course was well received by the patients. After the training, the patients expressed more confidence in the management of lymphedema, and hoped to continue to receive professional guidance from the hospital related to future treatment. Teacher Wu Peipei also said that "Lymphedema requires continuous self-management. In the future, we will maintain a friendly and cooperative relationship with all patients so as to provide ongoing professional advice for the treatment of lymphedema."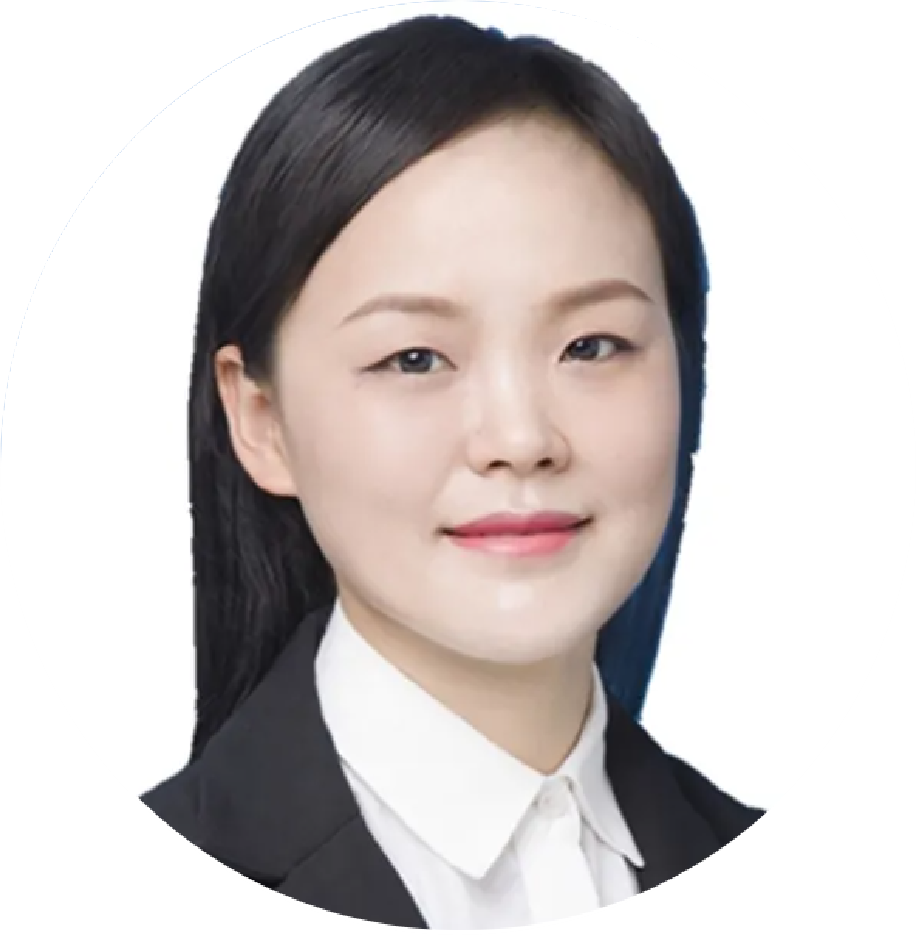 Star nurse Wu Peipei
Brief introduction:
Chief Nurse in the Health Information Center, International lymphedema therapist, Breast cancer case manager, oncology specialist nurse of Chinese Nursing Association. She specializes in the treatment of secondary lymphedema after cancer treatment and case management of breast cancer patients.