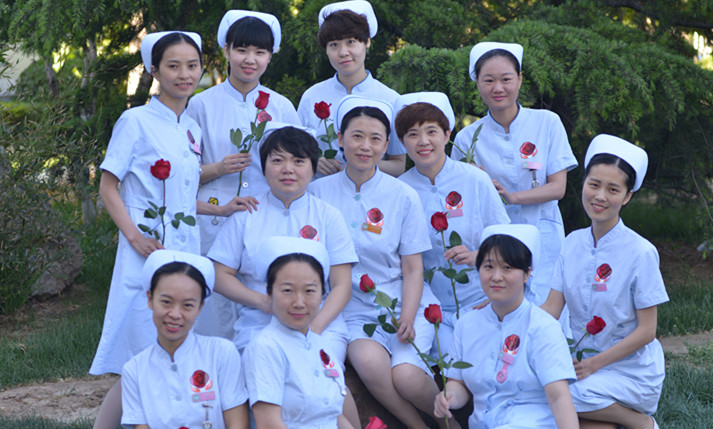 Ostomy & Wound Team is an earlier nursing professional team established in our hospital, one of the nursing professional team with the most specialized characteristic. Since the establishment, the team has been committed to the professional management of ostomy-wound and providing high quality nursing services for patients.
Memberships
The head nurse acts as the team leader with rich clinical nursing experience of this professional team. Members in the team: 2 have vice high title, 4 have medium-grade professional title, 1 postgraduate. Among them, there are 3 enterostomal therapists. They together have provided a strong guarantee for clinical nursing and scientific research.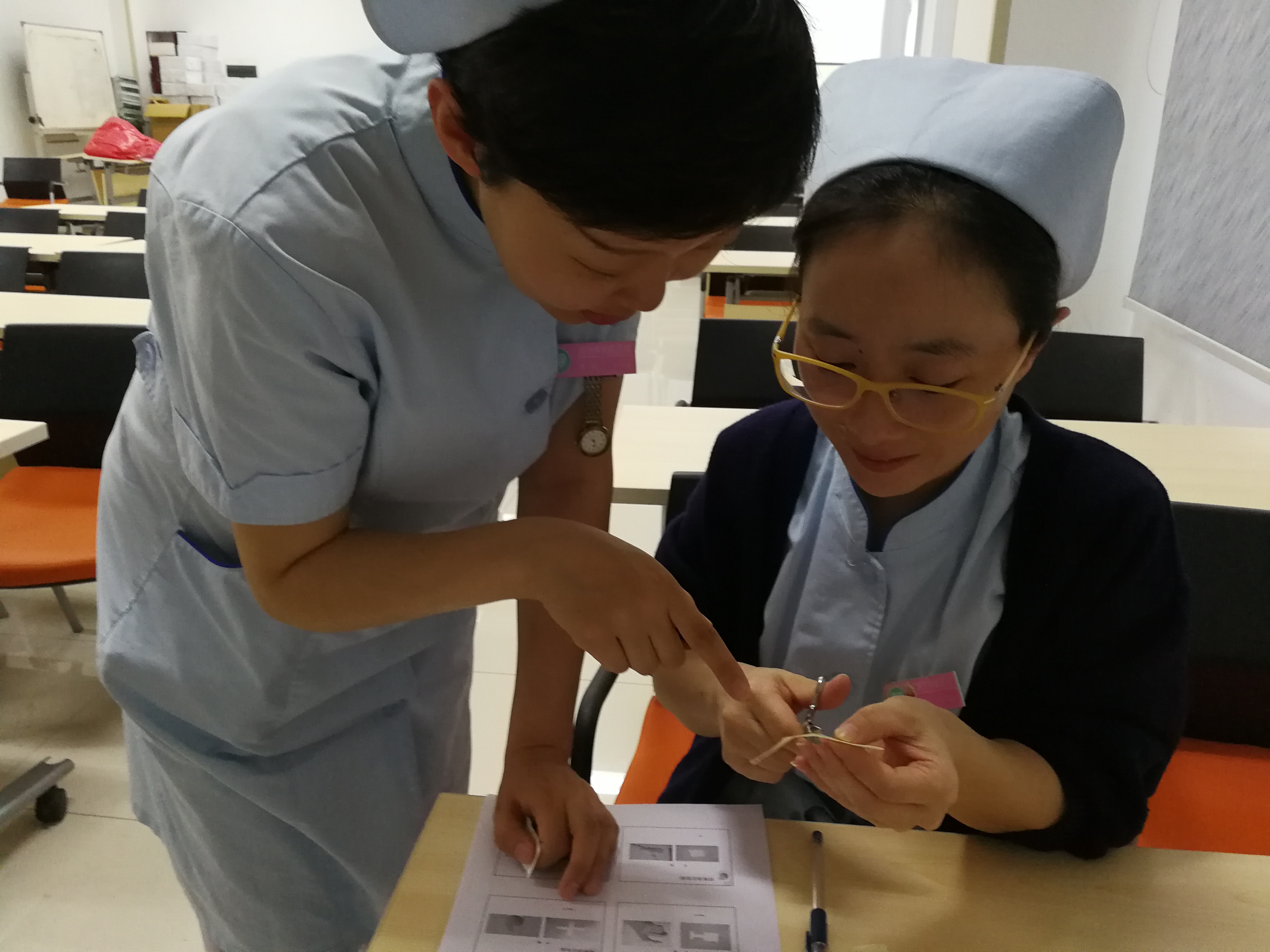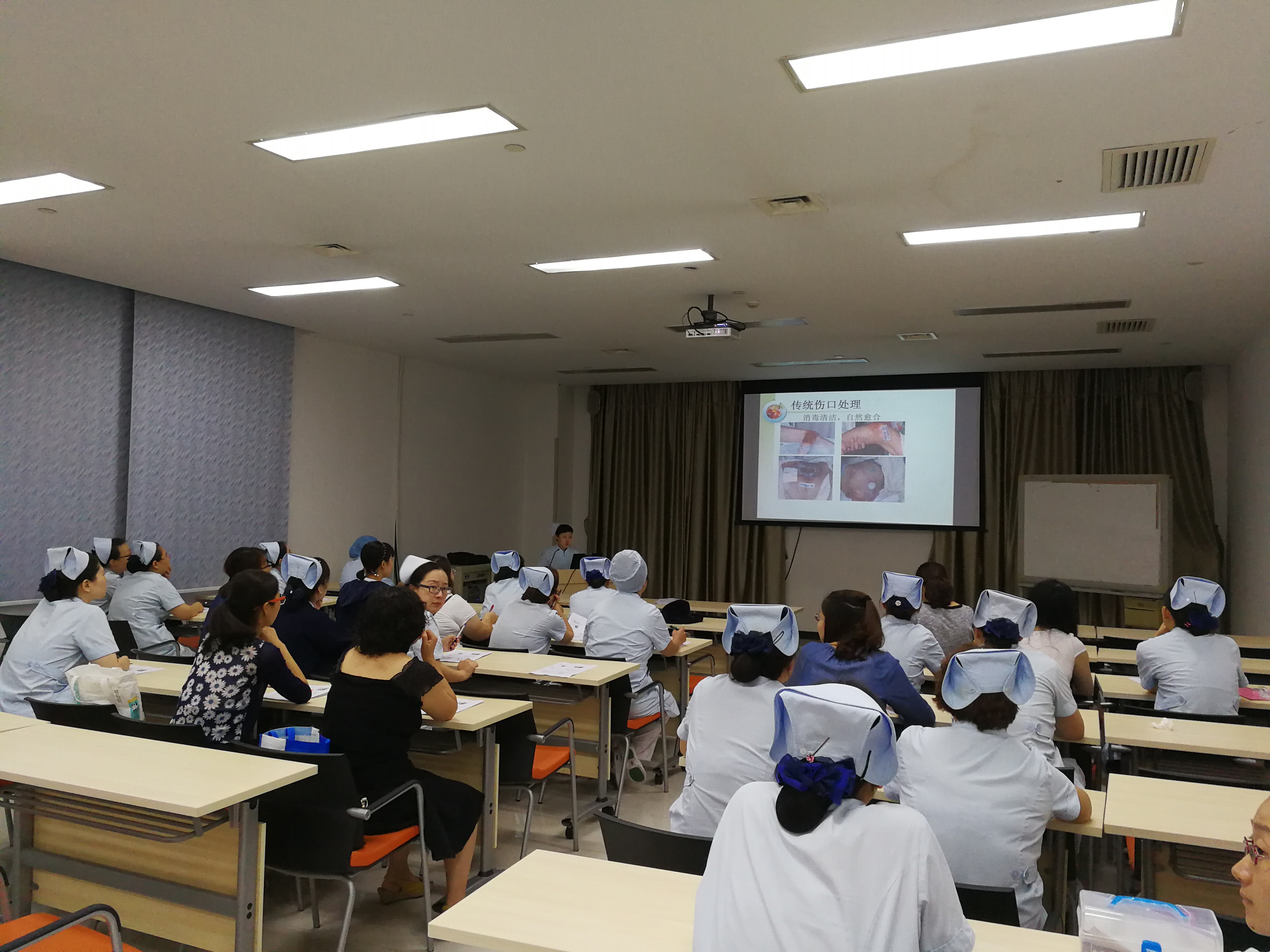 Activities and achievements
This professional team has always been carrying out the holistic care mode that integrates preoperative positioning, psychological care, postoperative management, rehabilitation guidance and outpatient follow-up for patients with ostomy since the very beginning. In this process, approximately two thousand patients with ostomy has been undergone the one on one "education of ostomy nursing". Ostomy Outpatient was established in 2013, which provides continuing cares for patients with ostomy. Meanwhile, the team paid attention to the feed-forward management of skin complications of patients with ostomy when they are living at home; made peristomal skin assessment tool innovatively, effectively reduced the incidence of dermatitis around ostomy in patients with ostomy after discharge, and fill the gap of new technology in Tianjin. In the wound nursing, multidisciplinary teamwork, lean management, and accurate evaluation are implemented to carry out overall management to lots of chronic wounds, such as pressure injury, cancerous wound, radiodermatitis, delayed wound healing after surgery, thus more than two hundred pressure injury of all kinds and complex wounds were cured, wound healing were accelerated, treatment cycle was shortened, and patient satisfactions were improved. In terms of prevention management of pressure injury, the bundle management of skin was adopted to focus on high-risk screening and early warning for cancer patients. The unavoidable pressure injury forecast system and three-level monitoring system were established to ensure the safety of patients. Five papers have been published in core journals, which filled the gap of 2 new technologies; the team has 2 municipal academic part-time workers; and the works have been recognized by patients and the society, and reported by Tianjin Daily, Urban Express, and so on.