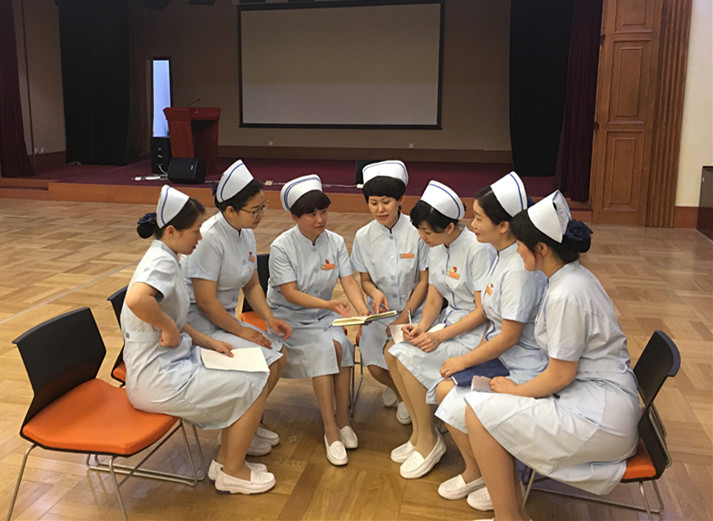 In 2016, thenursing department established the "Nursing Innovation R&D Project Team" whose responsibility is to better motivate nurses to be passionate about innovation to reform nursing. The project team holds regular innovative evaluation activities for nursing appliances and organizes innovation seminars. They have assisted in the design and development of clinical innovation and research and development products. Their ideas have contributed to the transformation of products, and they have engaged in the Industry-academic (IA) collaboration. The resulting products have been effectively used in clinical practice to serve patients and nurses.
Memberships
Group leader: Yue Wang
Group members:Yan Wang, Jiayan Cao, Lin Su, Hailin Ren, Yin Peng,Qingqing Kong, Chen Zheng,Yuqing Zhao, Jinzhu Li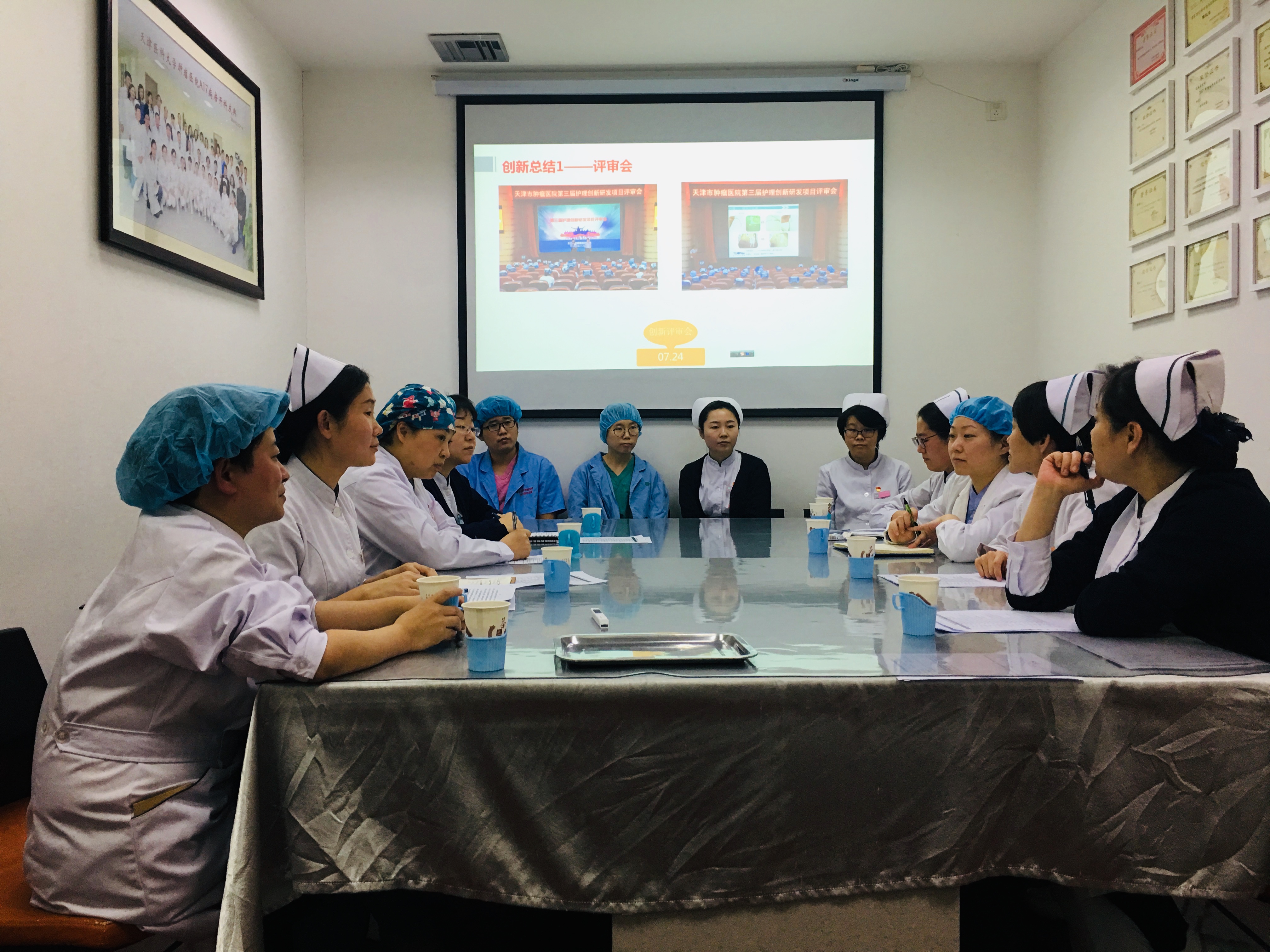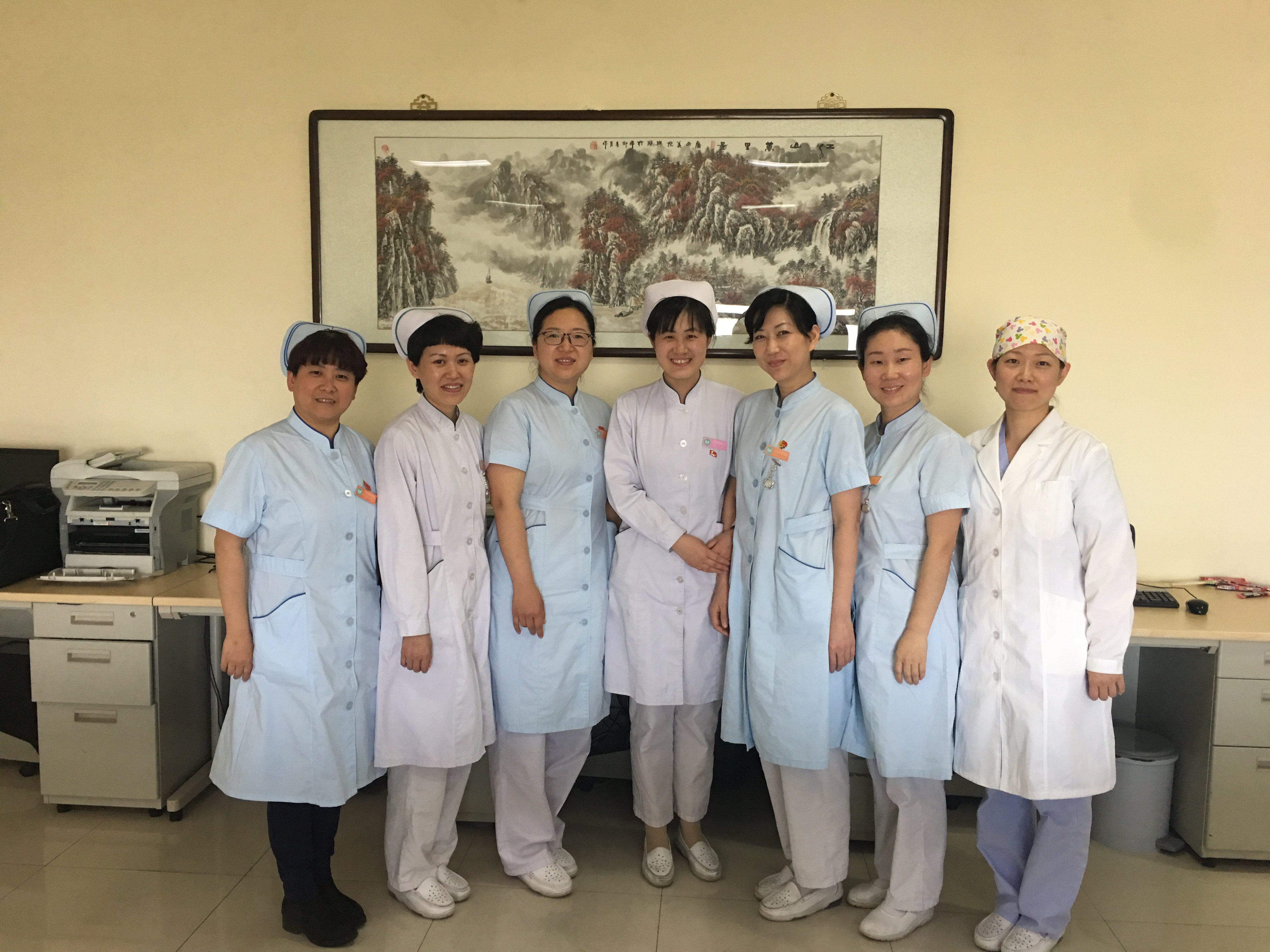 Activities and achievements
On March 15, 2016, the inaugural meeting of the TMUICH nursing innovation research and development project was held by the nursing department. The conference attracted 45 innovative projects that were then evaluated by the whole hospital. After a good competition and a fair score from the judges, 18 projects were selected. These went forward to the "The 7th China Medical Care IA collaboration Summit Forum" and won the award in the Camel Group in Henan. As a result, there are 2 innovations which have been transformed into products, realizing the integration of research and production.
On April 11, 2017, the Nursing department held the second review of the Nursing Innovation R&D project attracting reports of 31 nursing innovation research and development projects from various departments. The meeting invited Professor Chen Ning to give a special lecture entitled "How to Expand Scientific Research Ideas". It offerd some ideas for the scientific research to the majority of nursing staff.
On May 5, 2017, "The First IA collaboration Reporting Conference" was held in the B2 Academic Report Hall as one of the nursing department's series of activities to mark 5.12 International Nurses Day. The short video entitled "The Road to Innovative Development of Cancer Care" reviewed the extraordinary course of our hospital's nursing innovation and research, as well as the new achievements of oncology nursing in scientific research innovation, invention and creation, professional construction and other aspects in the new era.
On July 24, 2018, The 3rd Nursing Innovation R&D Project Review Meeting was held. Teacher Wang Ning shared the case of "Innovation and transformation of clinical care products" and explained the concept of patent for nursing innovation research and development. Next, there was a presentation of 50 innovative research and development projects related to innovation of nursing devices, improvement of measuring devices, treatment of medical waste and application of new nursing products.
As of 2018, a total of 126 innovations and 24 patents have been collected, of which 1 invention has been patented.